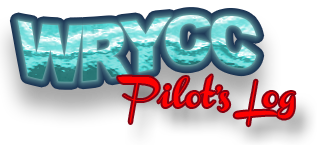 From Amidship
Hi Everyone,
I'm sure we all unfortunately started to put our boats away or soon will be.  The summer sure went by fast.  We will be having several get togethers through the winter season, please check the website and emails for upcoming events.
Our next upcoming Commodore's Ball for our club will January 25th, 2020.  Make sure you renew your membership by December 31st, 2019, remember full members receive a Commodore's Ball ticket (this is important to get your renewal in as soon as possible).  Looking forward to having a great turn out at our Commodore's Ball.
I have scheduled our last Commodore's Ball fundraiser at Seaway Boat Club, for November 24th, 2019.  Your support would much appreciated.
Vice Commodore Keith Postma

From The Rear
Hello All, this is your Rear Commodore once again. It's October and like it or not the boating season for 2019 is coming to an end. There will still be a few days of boating left but all our boats will soon be up on the hard for their long winters nap. I had a good season and I hope all of you can say the same.
The September Texas Hold-Em is in the books. We can't rest on our laurels though as there is another event in November. If you would like to help out with this event please feel free to contact me or P/C John Stewart. Our contact information is on our website.
This month we will have our Commodores Ball honoring our Commodore Mary Campbell. I hope that all our members plan to attend. It is always a grand time.
As I stated last month I am putting together plans for events for my Commodore year 2021. If you have an idea for an event please feel free to let me know. Right now I am planning for one boating event in May and September and two boating events in June, July and August.
There will also be events scheduled during our non boating months so I expect to have a calendar of fun events.
I participated in the Jet Express trip to Put In Bay in September. It was my first time, it won't be my last. It was a fun filled day to be sure. I did the day trip this year but think that next year I will do the overnight trip. If you've never done it, I would say you should give it a try at least once.
Until next month, our season is winding down and like it or not winter is on the horizon. I hope to see many of you at the Ball. That's all for now.
Rear Commodore Rick Grew
Member at Large
Entertainment
EVENTS
BOAT US ~ GA80969Y
Upcoming WRYCC Events
October 12th – Commodore's Ball
Luggage Raffle for I-LYA R/C Bob Lang we are selling raffle tickets for a 3 piece luggage set and two large beach towels.  Tickets are $10 each. (Fliers are available)  DRAWING WILL BE AT OUR NOVEMBER MEMBERSHIP MEETING.
Next General Membership Meeting will be October 21st ~ Election Meeting.
Please check out all the AYC events going on in the upcoming month, all fliers and information are attached in our newsletter each month.
Feel free to contact me with any questions, ideas or suggestions you may have.
Entertainment Chair Dawn 734-347-2085
Events, Cards & Flyers
Happy Anniversary