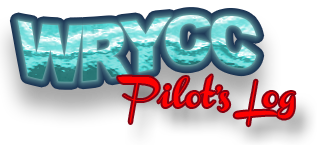 From Amidship
Happy September!
For those who participated in the last event in Algonac, I'm sure you had a great time as much as I did.  The pontoon boat that we rented and captained by I-LYA R/C Bob Lang was full and we couldn't put any more people on board.  I would like to thank P/C Charlie Mlynarski for taking time to find some new stops for our outing on the pontoon.  We had more people that wanted to take part in this wonderful event, but unfortunately no extra room was available.  So, we are going to try to reserve two pontoon boats for next year so we can accommodate more people.  It was also great to see Rear Commodore Dan and lady Sheila Fitzpatrick join us from Sun Parlour Boat Club.
I would also like to thank Lady Bobbi Lang for heading up the breakfast which we all enjoyed and to all the volunteers that contributed to the breakfast and the pina colada's, thank you.  A special Thanks goes out to P/C Dawn Shoemaker for organizing this event great event.
I was so happy with a great turnout from West River Yacht and cruising club.  The spirit of the club was definitely there.  Looking forward to next year's great event.
Vice Commodore Keith Postma

From The Rear
Hello All, this is your Rear Commodore once again. September is here and like it or not our boating season is beginning to wind down. But, it's not over yet. September in Michigan is still one of the best boating months. The weather is generally good. One can go out for a boat ride and check out the fall colors. So, don't pull the boat out just yet.
September is also when we host our 3rd Texas Hold-Em event. It will be held September 12th through the 15th at Momo's Poker Room on Telegraph in Taylor. We could definitely use some help with this event. If you would like to assist us in this fundraising event please feel free to contact myself or Member At Large P/C John Stewart. Our contact information is on our website. This fundraiser is the main source of funding for our Club.
As is customary one moves up through the chairs from Rear Commodore to Vice then to Commodore. If all goes as planned I will be Commodore in 2021. Members have already approached me with functions we have done in the past and would like to do again. I really appreciate your input. As we keep saying this is YOUR Club.
I am currently listing boating and non boating events that I would like to have in 2021. If you have an idea for an event, boating or non-boating, please feel free to contact me with your request. It just may make it onto our Calendar of Events for 2021. I have some events we used to do that I would like to revive in 2021.
Lastly, there are still tickets available for the September 21 OOTI Jet Express trip to Put in Bay. If you are interested in going on this trip please contact OOTI representative Ron at 734-260-9432 for more information or to make arrangements to purchase your tickets.
Until next month, lets not call it quits just yet as our boating season is not over yet.
Rear Commodore Rick Grew
Member at Large
Entertainment
EVENTS
BOAT US ~ GA80969Y
Upcoming WRYCC Events
September 16th – General Membership Meeting & Nominations.
Luggage Raffle for I-LYA R/C Bob Lang we are selling raffle tickets for a 3 piece luggage set and two large beach towels.  Tickets are $10 each. (Fliers are available)
Please check out all the AYC events going on in the upcoming month, all fliers and information are attached in our newsletter each month.
Feel free to contact me with any questions, ideas or suggestions you may have.
Entertainment Chair Dawn 734-347-2085
Events, Cards & Flyers