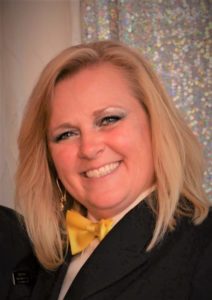 The calendar says April, however it feels like December.  I am sure spring is around the corner but it sure is not feeling that way.  Stay positive our boats will be uncovered shortly and begin to make summer memories.
March was a fun month that went by to quickly, I went to Ford Yacht Clubs ball and it was beautiful, I went on the AYC class trip and that was a great time, if you have never gone on one of these class trips I would highly recommend it.  I was not able to attend the AYC bowling, Monroe's Ball or the Spaghetti dinner because I was feeling under the weather, sad to have missed these things but glad that I am back to myself again.  P/C Rick Grew organized for the club to meet at Seaway Boat Club in March, hopefully more will be able to come out for a evening of fun in April.  Thank you so much for organizing this fun activity to do every month.
Remember we are small but we are mighty!
Until next time, stay warm until the weather breaks!
 Commodore Dawn Shoemaker